Our Services
Serving Ottawa County, Zeeland
Holstege Construction in Zeeland, MI is a remodeling contractor that has no issue managing home remodeling projects of heavy volume. We're quality conscious and detail-oriented. To begin your room addition or bathroom remodeling project, call 616-218-7379 to reach us.

* Remodeling Contractor Services
* Construction Services
* Home Remodeling Services
* Home Improvement Services
* Room Addition Services
* Bathroom Remodeling Services
* Kitchen Remodeling Services
* Framing Services
* Trimming Installation Services
* Cabinet Installation Services
* Cabinet Repair Services
* Countertop Installation Services
* Countertop Repair Services
* Fence Installation Services
* Deck Installation Services
* Deck Repair Services
* Pole Barn Services

About Us
Remodeling Contractor Zeeland MI
If you're pondering about the first step in home remodeling, it is to hire the right remodeling contractor to facilitate your project. Holstege Construction in Zeeland, MI is the perfect contender and specializes in high-quality construction services and home remodeling. In our over 15 years of hands-on experience, we've managed a compendium of assignments ranging from framing and trimming installation to cabinet installation. If you are interested in engaging with us concerning your bathroom remodeling and kitchen remodeling plans, get in touch with our licensed and insured professionals.

Our purpose is to render unparalleled workmanship and deliver a hassle-free service. In everything we do, whether it be a room addition, countertop installation or a deck repair, we give it our one hundred percent commitment. Since our inception, we have grown and flourished as a highly renowned remodeling contractor that the community can trust. We've expanded our services to fence installation, pole barn projects, deck installation and cabinet repair. If you are tired of your old hat kitchen and are seeking new countertops and cabinets, let's discuss your vision in depth. We have an acute understanding of what clients want in their home.

At Holstege Construction in Zeeland, MI, we remain committed to projects from start to finish. When it comes to owning a home, in the thick of it, we forget the value it holds. Preserve that value and boost its curb appeal by hiring us to give it a facelift.

Products
* Cabinets
* Countertops
* Fences
* Decks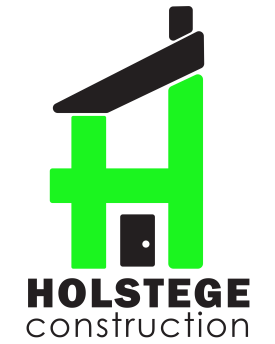 Remodeling Contractor Zeeland MI
---
https://holstegeconstruction.com
Business Hours
Mon
8:00 AM - 6:00 PM
Tue
8:00 AM - 6:00 PM
Wed
8:00 AM - 6:00 PM
Thu
8:00 AM - 6:00 PM
Fri
8:00 AM - 6:00 PM
Sat
Closed
Sun
Closed
Payment Methods
Check, Cash